KYC Document Upload Guide
KYC Document Upload Guide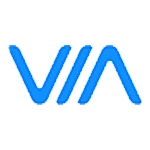 Updated by Team ViaBill
Know Your Customer & Anti-Money Laundering Documentation
Before a payment can be transferred to your bank account, your identity as well as business ownership must be verified.
As a financial institution, ViaBill is required to collect, store and examine this documentation from all of our customers for compliance purposes.
For more information, on Anti-Money Laundering Regulations please follow the link to the
USA PATRIOT Act
ViaBill will therefore not settle receivables until the required information has been uploaded and approved.
What to upload? 
A copy of a government-issued identification document that bears a photograph for the beneficial owner(s)
One of the following documents showing the legal existence of the business, such as:
Certified articles of incorporation 
An unexpired government-issued business license, or certificate of authority
A partnership agreement, or a trust instrument
A seller's permit, business registration certificate, or IRS Tax form (W-9 or EIN)
How to upload?
You can do this by logging in to your MyViaBill account and uploading your documentation in the Documentation tab and clicking on Upload.
You then choose which document type you wish to upload and then select browse to find the file on your device.
Once the documentation has been uploaded, it can take up to five working days before the documentation is approved and any receivables can be paid out.
If you have any further questions or need help accessing your account, please contact merchants@viabill.com for assistance.