How do I add ViaBill to my store?
How do I add ViaBill to my store?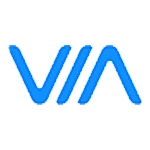 Updated by Team ViaBill
It's simple. When you partner with ViaBill, we handle everything for you. Our onboarding team will gather the necessary information to install ViaBill on your store, typically within 48 hours. 
If you wish to handle the integration by yourself and use one of the ecommerce platforms listed below, you can get started by submitting your information here. We will then send you the information you need to get started.
Ecommerce platforms for self-integrations:
Prestashop
WooCommerce
Magento
Shopify
Already signed up and have questions? Check out our integrations page.