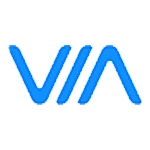 Updated by Team ViaBill
When using ViaBill at checkout, the order is processed and shipped the same as it would using any other payment method.
At the time of checkout, shoppers are charged for the first installment, which is a fraction of the total order amount. In the following months, they are charged the remaining installments.
Merchants are paid upfront and in full minus our transaction fee, which is 2.9% of the order plus $0.30. Payouts are typically within 5 days of an order being captured.