How do I capture an order?
How do I capture an order?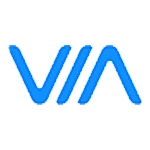 Updated by Team ViaBill
It can vary depending on which e-commerce platform you use.
Most platforms show the order with an Approved status that must then be changed to ViaBill Captured.
If an order is Approved, that means it is not yet Captured and must be updated. There is the option to enable the auto-capture feature in your plugin settings so this process will be done automatically.
Take a look at how to do that on Shopify.
On WooCommerce.
And on PrestaShop.
For Magento: Please contact our merchant support team who would be happy to assist you.
All orders must be captured within 7 days of being placed, or it cannot be processed for payout. We recommend capturing orders as the first step in your fulfilment process to ensure this important step is not missed.
If you are not clear how to capture an order, please reach out to our support team and we can give you specific instructions tailored to your e-commerce platform.