MyViaBill Merchant Dashboard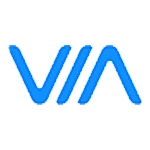 Updated by Team ViaBill
This guide will show you how to use your account as effectively as possible when reviewing your Transactions and Transfers
If you have not yet received your login credentials, please contact merchants@viabill.com 
After logging into your MyViaBill account, you will be greeted by your Dashboard.
Dashboard View
All of the information regarding your orders is on this page.
Finding Specific Transactions
When an order has been captured, it will reflect the transaction in your ViaBill account in the Overview section.
Date - Represents the date the order was captured
Event -Shows the specific order details
Due Date - The date the payment is due to be sent
Date - Indicates the date your payment was sent
Amount - Shows the total order amount and the deductions that will be made
You can search for specific orders by altering the date ranges indicated at the top right of the page or enter the order number for single orders.
Searching for Specific Orders within a Transfer
When you click on the Transfers tab, you can see the total amount that was paid out on that specific date.
You can click the folder icon to the right of the amount to identify which orders were included in the payment, this can also be easily downloaded. 
The details will be shown in a pop up window. The individual Transfer can also be downloaded into spreadsheet formatting.
Exporting and Downloading your Account Statement
Just above the search bar while on the Transfers page you have the option to review or export your invoices and transactions.
Clicking invoice gives you the option to download invoices from your specific date range.
When you choose to export you can choose the desired format. You will be presented with these options when clicking on the Export button.
If the formatting available doesn't suit you, you can contact merchants@viabill.com and we will be happy to assist with creating the statement for you to fulfill your accounting needs