Promote ViaBill To Your Customers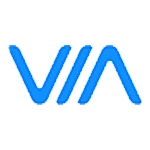 Updated by Team ViaBill
Here are some suggested content options you can use to promote ViaBill in your store:
Promote ViaBill to your customers
Now you can buy and pay in 4 installments without interest, with Viabill!
**Introductory Suggestion - You can use the text as presented here.
Buy Now, Pay Later.
We are pleased to announce that we have integrated ViaBill as a payment method into our online store to offer you a more flexible payment option. It's an easy way to buy now and pay later by dividing the payment into four installments with zero interest. 
ViaBill allows you to pay for your purchases over time, interest-free. This way you can buy and enjoy now at a price that works for you.
How does it work?
Step 1
Choose ViaBill at checkout
Fill your basket and then choose ViaBill as your payment option at checkout.
Step 2
Create your account
Complete a short application to get approved in seconds.
Step 3
Pay in 4 installments
Receive and enjoy the order now, pay over time in four installments. Pay the first installment at checkout and the rest later, interest-free.
Browse our website ** and divide your purchase into 4 installments

** Include a link to your website **
In order to use ViaBill, you must:
have a valid email address
be 18 years old or older*
have a valid, verifiable US mobile number
have valid identification
use a US credit/debit card to make a purchase
have sufficient funds to complete the purchase.
*Residents of Alabama must be 19 years or older and residents who are wards of the state of Nebraska must be 19 years or older.
Please note that ViaBill has no influence over your ordered products and if there any issues with your order, you should contact the store directly. For more information on how ViaBill works, please visit our Customer Help Center.
Images you can use. You can download or save the images below to include in your store or newsletter.