Why didn't I get approved?
Why didn't I get approved?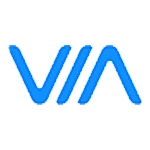 Updated by Team ViaBill
These may be a few reasons why your purchase was not approved with ViaBill. Here are some common reasons.
Insufficient funds available on your credit or debit card at the time of purchase – make sure you have the funds necessary to cover the first installment at the time of checkout on your card.
Using a prepaid card – we only accept US issued valid credit and debit cards
Order total is too high – when you first sign up, the credit limit is $300. If you are attempting to pay for a purchase that is larger than that, it will not be approved.
We may not have been able to verify your identity.
Our soft pull credit check may indicate that your score is not high enough to proceed with our service. 
You may be using a different email, phone number or card than the one you signed up with.
*Please note that this list is not exhaustive