Account upgrade - iPhone users
Account upgrade - iPhone users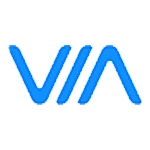 Updated by Team ViaBill
Upgrading your account on your iPhone
If you are using an iPhone and are finding that the upgrade button on your account isn't working, it may be that your phone settings are blocking this function. You can check this by:
1. Launch Settings
2. Tap Safari
3. Under the General section, click the toggle next to Block Pop-ups to enable or disable the 
pop-up blocker. A green toggle indicates an enabled pop-up blocker.
4. If you enable pop-ups but are still unable to generate a pop-up, refresh the web page to re-generate the pop-up. If the pop-up is generated from a link on the web page, click the link again after refreshing the web page