What happens if I miss a payment?
What happens if I miss a payment?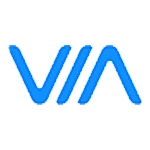 Updated by Team ViaBill
ViaBill sends you a reminder each month before your payment is due. However, if you missed your payment, you will not incur a late fee so long as your payment is captured before the 15th of the Month. 
If this installment remains unpaid until the 15th of the month, a late fee will be applied to the account. This will be the value of the installment or $15, whichever is less.
After the late fee is applied, ViaBill will attempt to charge this installment combined with the new installment on the last business day of that month.