Will I be charged a interest?
Will I be charged a interest?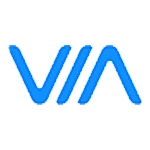 Updated by Team ViaBill
ViaBill's Free Tier product gives you access to 365 days of no interest, no interest spending!
ViaBill does not charge any membership fees for our free tier membership for the first 365 days of opening a ViaBill account. 
After 365 days, or sooner if you wish to get early access to some exciting extra features, customers will have the option to upgrade to one of our paid tiers and enjoy exciting new benefits such as virtual credit cards, extended payment schedules, and reduced installment amounts! The tiers vary in price depending on the product tier and credit limit you wish to use.
Now for the important part! If payment isn't made on the fixed payment date, ViaBill will try to charge again on the following day, the last banking day of the month, and then the 1st and 2nd of the following month. If this remains unsuccessful, you may be charged a late payment fee or "Reminder Fee" as we like to call it. This reminder fee will be the sum of $15, or the installment amount due, whichever is less!