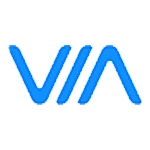 Updated by Team ViaBill
When you use ViaBill at checkout, your order will be processed and shipped the same as it would using any other payment method.
At the time of checkout, you are charged for the first installment, which is a fraction of your total order amount. You will receive an email confirmation of your payment and your payment schedule. 
In the following months, you will be charged the remaining installments – Your installment date will be 30 days after your purchase date and we will email you a reminder. You can pay the installment early through your MyViaBill dashboard.
***New customers who created a ViaBill account prior to June 16th will still be using our monthly billing schedule that captures the installment on the last business day of the month.