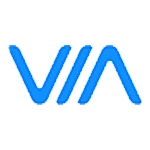 Updated by Team ViaBill
When you use ViaBill at checkout, your order will be processed and shipped the same as it would using any other payment method.
You are charged a downpayment for that order at the time of checkout, which is a fraction of your total order amount. You will receive an email confirmation of your payment and your payment schedule. 
If you are a new customer using ViaBill for the first time, your next installment will be due on the same date each month. You can pay the installment early through your MyViaBill dashboard. For further instructions, follow our guide on making a preferred settlement payment.
Suppose you are an existing customer who already has a fixed installment date. In that case, your new purchase balance will combine with your current balance and be divided into a further three installments, being charged together on the fixed due date for your existing account.