ViaBill Support Waiting Times
ViaBill Support Waiting Times
Updated by Jonathan Bate
Avoid long waiting times when contacting ViaBill support!
Take a look at the chart below, this shows you when we are at our busiest and our quietest so you can avoid long waiting times in a queue.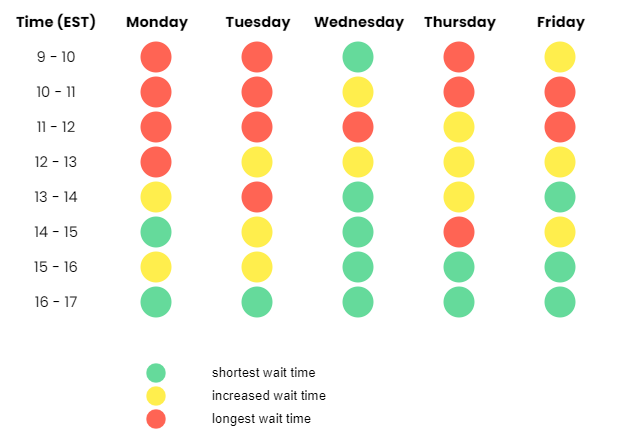 Our live support chat and phone lines are open Monday to Friday, 9 AM to 5 PM (EST) and 9 AM to 4.30 PM on Fridays.
Our support lines are closed on Weekends and Federal Holidays.
You can call us on +1 (929)-242-1110.