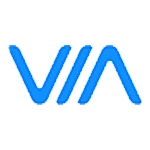 Updated by Team ViaBill
As a Free Tier ViaBill customer, you can checkout using ViaBill with any of the merchants we partner with. If you see the ViaBill price tag next to a product or see the logo when you check out, you can pay for your order using ViaBill!
If you have access to a ViaBill Virtual Card, you can use this to purchase on stores that are not using our integrated payment method, this means you can use your ViaBill credit almost anywhere! 
You can view a list of stores that have partnered with ViaBill here.