I have a ViaBill account and my order isn't going through
I have a ViaBill account and my order isn't going through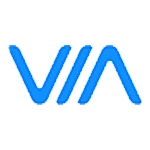 Updated by Team ViaBill
Orders are usually declined at checkout because of one of the following reasons
Insufficient funds available on your credit/debit card at the time of purchase.
The total order amount exceeds your ViaBill credit limit.
Incorrect or incomplete details to pass an identity check.
The details entered have been flagged up on a fraud security check.
You can pay off your balance with a credit or debit card to free up more credit for a larger purchase.
 If you suspect you are being declined due to an error, please reach out to our support team at help@viabill.com so we can help determine the problem and help you!