What happens if I miss a payment?
What happens if I miss a payment?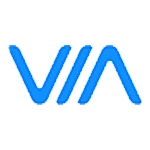 Updated by Team ViaBill
ViaBill sends you a reminder each month before your payment is due, along with a notification of a failed payment.
If the payment is missed, don't panic!
ViaBill will attempt to capture the payment again on the following day, the last banking day of the month, and then the 1st and 2nd of the following month. The first three attempts will be on the card on file, with the final being on the attached checking account if one is available.
However, if you missed your payment, you will not incur a late fee so long as your payment is captured within 15 days of being due. After this, a late fee will be applied to the account of $15 or the installment amount, whichever is less.
After the late fee is applied, ViaBill will attempt to charge the past due installment in addition to the new installment and late fee on your next scheduled due date.