Why was my installment charged via ACH?
Why was my installment charged via ACH?
Updated by Jonathan Bate
You may be required to add your checking account to your ViaBill account depending on soft pull credit check results or when the credit used reaches a certain threshold. If this request is required, you will be prompted to do so during your checkout. 
Your default payment method for installments and down payments will still be the card on file. You can confirm this by viewing your dashboard. If your card is your default payment method, you will see the option to switch to bank payments. By switching to bank payment, this will have your installments being charged via ACH.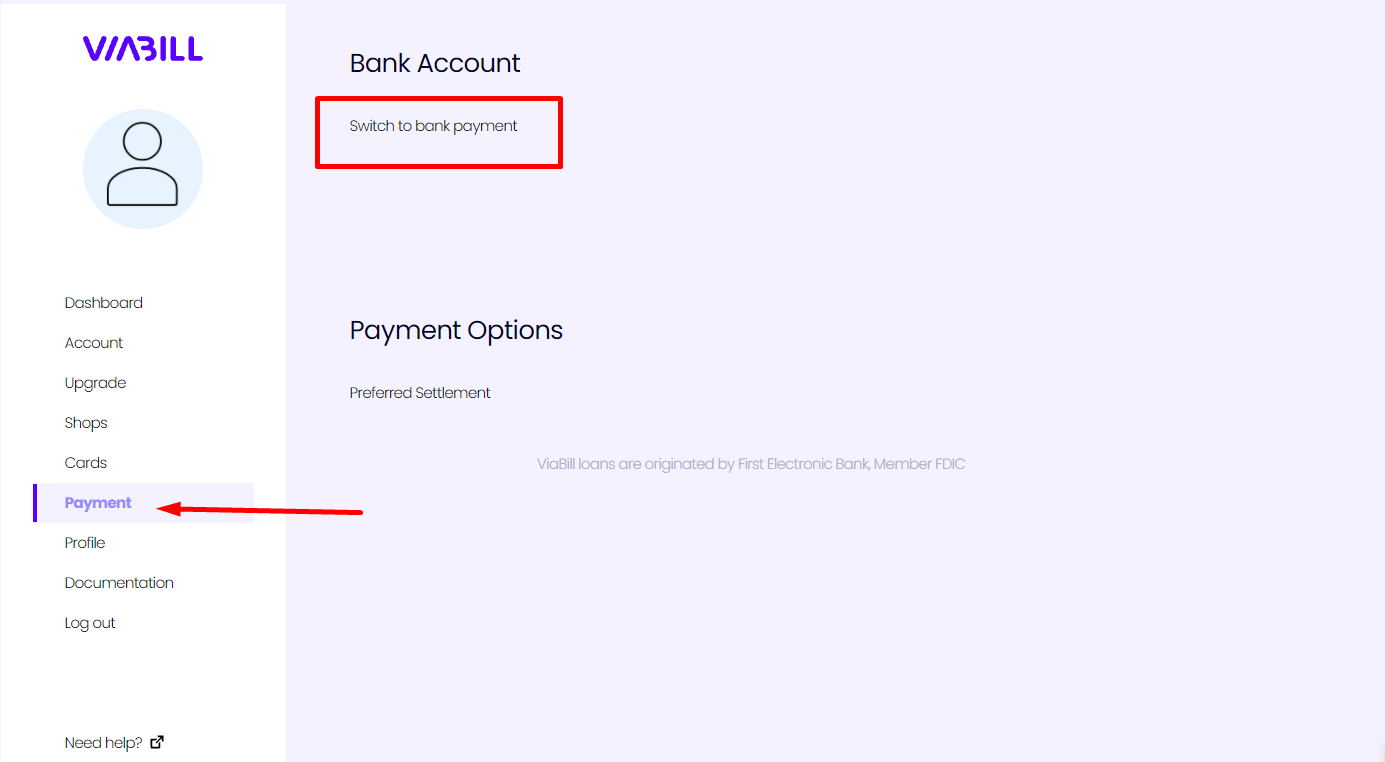 You may have an ACH charge if your card has failed to clear on the day that the installment due. ViaBill will attempt to charge your installment on your fixed due date with your default payment method. If this payment can not be made, we will try again for the next three (3) consecutive days following your due date. If this payment can still not be completed by the desired card on file, we will attempt to charge the amount via ACH instead.
Providing you have one active valid payment method, you reserve the right to remove your checking account from your ViaBill account by simply reaching out to our support team.